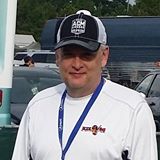 David Havens "One of modern radio's soon to be GIANTS", "A leader of
the pack, leaving the rest in the dust" "He's Brilliant, a top-flight
radio genius" said no one ever. But I'm pretending that I'm gettin'
there with a nightly 50,000 watt flamethrower of Country Music
entertainment! My on-air personality is a composite of any number of
listeners' personalities at any given time. A show-worthy topic is
weighed as to which segment of my audience appreciates hearing it the
most.
My delivery is intended to be as if I'm talking to and WITH them about
such things. The music by far is the main fare but I like to spice the
show with trending topics, life hacks and an occasional light hearted
spin on daily life routines.
David hails from Clarksdale Ms. Heavily influenced by Memphis radio
kingpins at the time he began his radio career began as part time in
1978 in Ms. His resume includes on air positions Alabama, Upstate New
York in 1989 and Oklahoma City from 1990-1993. Through the years he has
served as on air personality, Program Director and Music Director. His
work with tie-ins to radio have also included on stage announcer, local
TV show host/writer, high school football color commentary and mobile
DJ.
David joined Big River Broadcasting/KIX96 in August 1999 to accept a
nightly on-air position and eventually hosted the morning show. At
KIX96 he was one of the original on-stage co-hosts for the live
radio/webcast Muscle Shoals to Music Row Live. After exiting in May
2009 to accept PD duties in Gulf Shores Al, he returned to KIX96 in
April 2013 where he remains today as host of KIX96 Nighttime Nation.